Briquetting Press

Our briquette press have two larger rollers in a fixed position in the frame, the other two smaller rollers are moveable. As its named implied, it has four rollers and do twice pressing in production of briquettes, so the briquette is stronger and in higher density, the surface of briquettes is smoother.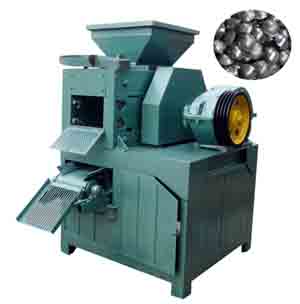 Suitable material for briquetting:

color and black metallic mine powder:
Iron scale, iron sludge,Precipitator dust, Iron concentrate, Raw material powder,
Manganese ore fines,Silicomanganese alloy. Etc.

Coal
Coal powder, coke powder, slime peat, middle coal,lignite etc.

Other material:
Charcoal powder, fireproof material, Desulfurized gypsum,Dolomite etc.
Anyway, briquetting is the only one way to change the powdery material into briquettes which is suitable for transporting, in the meantime, this way also saves engery.